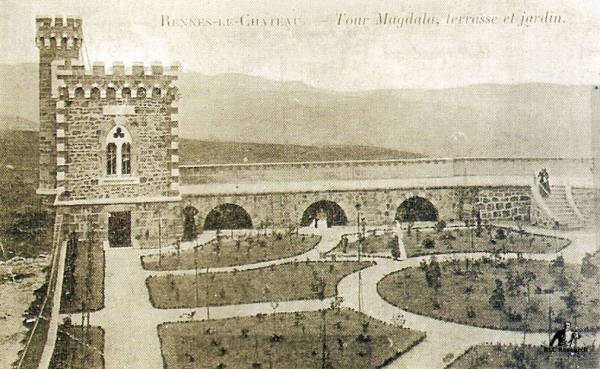 Above is Saunieres's domaine - particularly his garden area. Do you ever wonder why he chose this design? Well, while I was looking at something relating to biblical theology I found this antique photograph;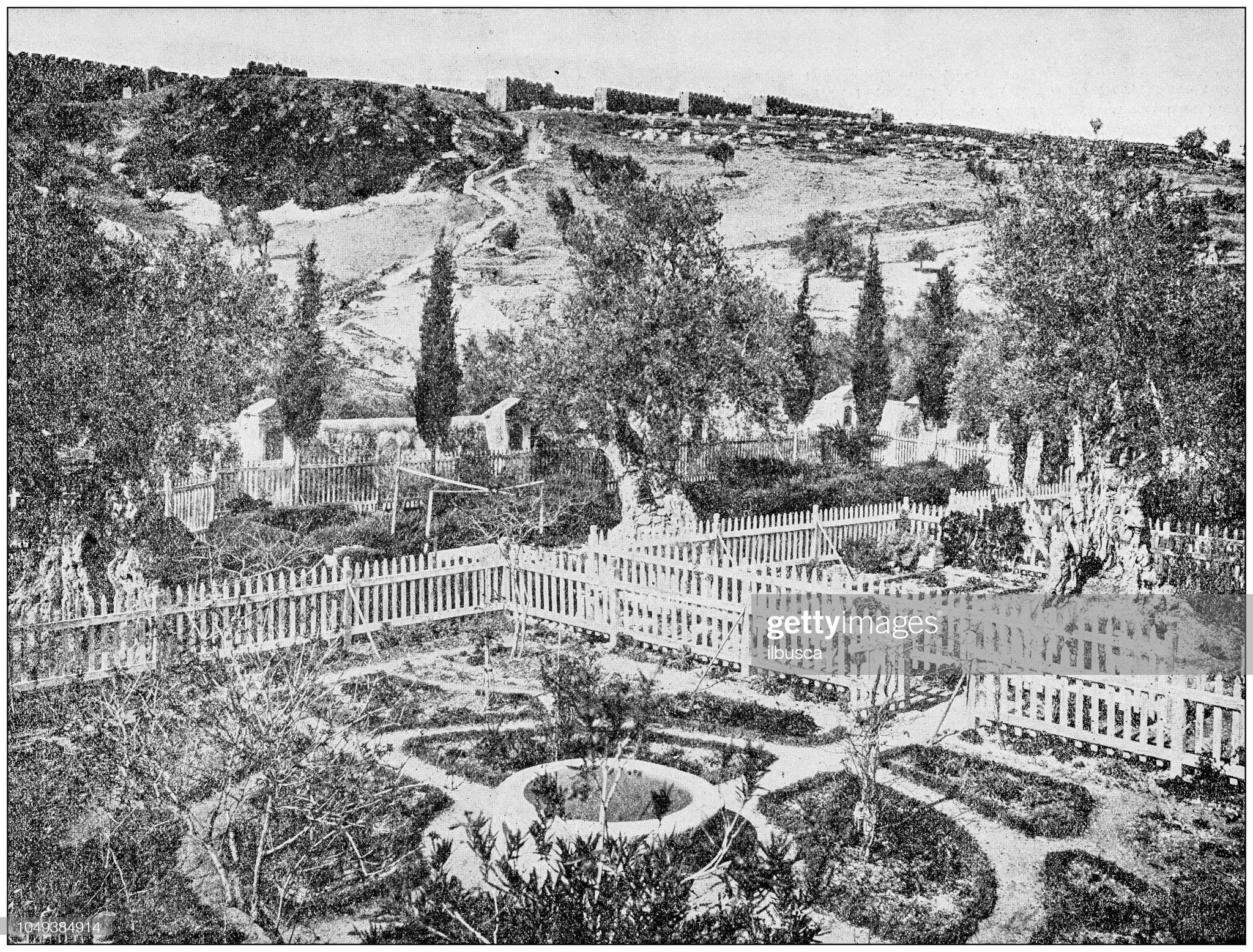 This is the garden of Gethsemane (seen from the wall of Jerusalem). The photograph is part of the series of photographs from Israel, Palestine and Syria collected by Richard Polak. Bonfils, Israel, c. 1895 c. 1915.
Isn't it interesting that this 'garden design' is similar to the garden of Saunière? Perhaps Saunière had opportunity to see these photographs?
I now wonder if Saunière, and why not, as he was a priest, was replicating his own Garden of Gethsemane in Rennes-le-Chateau. If so it makes his depictions of Calvary, Bethany etc in his domaine of interest. What else is being represented for Saunière on his domaine?
Gethsemane is a garden at the foot of the Mount of Olives in Jerusalem where, according to the four Gospels of the New Testament, Jesus Christ underwent the agony in the garden and was arrested before his crucifixion. There are several small olive groves in church property, all adjacent to each other and identified with biblical Gethsemane.
Gethsemane appears in the Greek original of the Gospel of Matthew and the Gospel of Mark as Γεθσημανή (Gethsēmanḗ). The name is derived from the Aramaic ܓܕܣܡܢ (Gaḏ-Šmānê), meaning "oil press". Matthew 26:36 and Mark 14:32 call it χωρίον (chōríon), meaning a place or estate. The Gospel of John says Jesus entered a garden (κῆπος kêpos) with his disciples. Mark and Matthew record that Jesus went to "a place called the oil press (Gethsemane)" and John states he went to a garden near the Kidron Valley.
For me it is John who is nearer the truth - which I will detail in an article soon.
Below is a better photo from the same time - showing the design of the real garden at the foot of the Mount of Olives to show the similarity with Sauniere's own garden he designed on his domaine.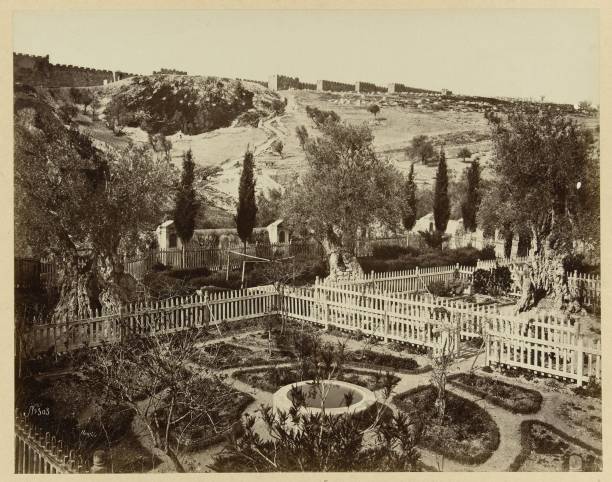 ---