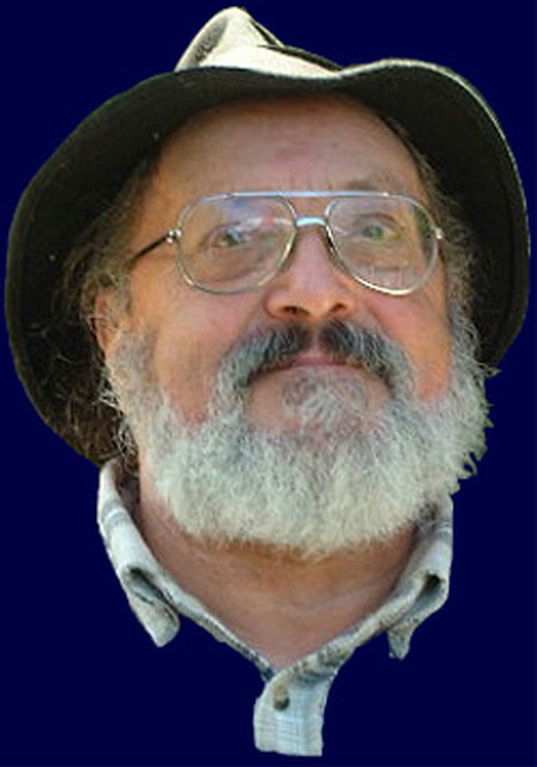 This interview took place on the 29th May 2001. As part of a 'mission' to try and make available more information about French researchers and their theories i have been given permission to translate this interview with Jean Pellet. I would like to thank Laurent Buchholtzer at www.octonovo.org for giving me permission to reproduce this interview which he carried out in 2001. I also recommend those interested in Rennes-le-Château to visit his website - it contains a wealth of relevant information.
I have translated this article using on line translators and my own French dictionary. Any errors of translation are mine alone, and apologies to Laurent.
Unfortunatly Jean died September 10th, 2012. He seems to have been one of the first 'wave' of researchers that became interested in Rennes-le-Château - and because of this his insights are invaluable. In around 1965 Henry Buthion (who had just bought the Villa Bethania from Corbu), along with Jean Pellet had found a piece of paper with some scribblings on it which they thought was Abbé Saunière's own handwriting. It was found inside Saunière's personal altar in the private chapel he built in the Villa Bethania. This paper has since become known as the "Sot pêcheur" document.
Jean Pellet also worked with Gérard de Sède. As researchers have noted, the very famous authentic letter written by Louis Fouquet, to his brother Nicolas, superintendent general of finances to Louis XIVth, about some secret mission involving Nicolas POUSSIN, appeared for the first time in the history of Rennes-le- Château, not in 1967 via "L'Or de Rennes", (the first book by Gérard de Sède on the subject of Rennes-le-Château), but in an article that he wrote in collaboration with Jean Pellet five years later. (Jean Pellet et Gérard de Sède - "Le secret de Nicolas Poussin, Promenade initiatique dans les gorges de l'Aude", Le grand Albert n° 9, juillet-août 1972).
---
Octonovo: In what year did you arrive here [Rennes-le-Château] and how did you get here?


Jean PELLET: Around 1954 or 1956, I do not remember. We had read a review or an article called "the priest with billion's." I came with my girlfriend's cousin and I liked it [the area].


Octonovo: Do you have any records of this time?


JPE: All my records were burned down in a fire at my home in February 2000. I have nothing, not even my personal belongings. Everything was absolutely destroyed.


Octonovo: Since you're the oldest of researchers, tell me, what it was like Rennes-le-Château at the time [when youa rrived].
JPE: The same as today but with more ruins. It was mostly just the domain [which was] owned by Corbu.


Octonovo: Were other researchers already here?


JPE: Mostly just the curious.... For example, I remember the Constant family with 8 children ... in the garden. It was good fun.


Octonovo: But serious research?


JPE: That really began with Gerard de Sede and his first book ..


Octonovo: Prior to this time (1967), how organized was the research?


JPE: We had no particular thesis. We [the researchers] ate lunch together, and then we dispersed. Every man for himself, and then in the evening we found ourselves, we chatted a bit - secretive but nice, without violence or nastiness. It was after that - that it changed.


Octonovo: Who were the treasure hunters at that time?


JPE: Most of them did not return ... There was [however] Maraval.


Octonovo: Maraval? (1)


JPE: He lived in the region, in the castle of his wife. He was not interested in the history the way we were but rather was more a dilettante. His wife was very nice. It was his wife he said, who had a document (2) [which talked of] a repository at Rennes-le-Château. It [the document] is [now owned] by a Canadian.


Octonovo: And Pierre Plantard?


JPE: I did not know him personally. I saw him once or twice. Indeed he seemed insignificant. He pretended to be a descendant of the Merovingian kings. Actually, this unlikely story, gradually [grew]. He invented his world progressively. At the end, he recounted that his father had been an abbot and knew Sauniere. It was not anything.
By contrast Philip de Cherisey had amazing knowledge. In esotericism in particular, but in the best sense of the term, cryptography, alchemy, ancient languages and symbolism. It is he, who in the first book by Gérard de Sède on Rennes-le-Château, made all these esoteric and symbols known. Moreover Gérard de Sède also told me about Gisors. He told me how before being hunted, Lhomoy took the object (3).


Octonovo: Who went where?


JPE: I do not know.


Octonovo: Charroux and Co.?


JPE: Robert CHARROUX wanted me [to go to?] an office in Lyon for his combination of treasure seekers. He is interesting because he wrote what he heard.... He had an engineer friend, LENOIR, who developed one of the first French aircraft electromagnetic detection's. They have [searched] everywhere but found nothing.


Octonovo: Your best memories of your searches?


JPE: Some fun stuff. In the garden of the abbe, we reached [an] underground [tunnel]. Henri Buthion had to [recap?] everything when we saw the roof of a tunnel. He poured a cement slab over the floor he needed for his hotel since that following Sunday, he had a first communion. To [find] this underground, we had relied on natural faults, which went towards the castle, in a sense, and the other side which bifurcated.


I am interested in the source, and I found that the drains were/are Roman. Water was brought in Roman times from a bubbling spring. Finally, it is my hypothesis.


Octonovo: You think this source could have a higher rate?
JPE: No, the relevance, is mainly that it is regular. But it is clear that it has never been able to feed 30,000 people. Not even 10,000. The flow rate was 3 or 4 m3 a day (4).


Octonovo: Did you search the tower?


JPE: I did not. I had neither the opportunity nor the authorization. But it was so that I am surprised that we can still make discoveries.


Octonovo: And you think that there is indeed a crypt under the church?


JPE: Oh yes! Documents amply prove it. For example, Corbu-Captier have published documents that show the last burial taking place in the crypt. It is located in the old altar, which was itself a little to the left when you enter the church. I would be very surprised if it had not been open since the 15th century.


Octonovo: Did Gérard de Sède's book really change everything?


JPE: It was starting to. We stayed in touch for working on documents.


Octonovo: Is there a question you would have liked me to ask you?


JPE: You know, I gave a lot of interviews, and some took the opportunity to put in my mouth any foolishness. For example that I would save Israel - you realize it's really not anything.


Octonovo: And for you, the treasure, what is it?


Octonovo: What the Visigoths brought back to the region (5).


Octonovo [May 2001]
---
Notes:




2) The abbé Mazières, historian of the Aude, talked of a document (a document also cited by French researcher Franck Marie as coming from private documents held by Mazieres) which had confirmed that he [Mazières] received information from the archives of the House of Aniort which suggested a family document dating from the tenth century which said that "la pierre levee Pontils regarde des attics et aux caves du roi". Maraval was married to an Aniort. How did this document come to be linked with the so called treasure of Sauniere?


3) Any more accurate translation would be gratefully received. I am not sure if this sentence is suggesting that Lhomoy took an archaeological object or not from his searches around Gisors! Also fascinating to read his views on Cherisey.


4) These sentences seem to suggest that a natural fault was found which Pellet feels was later used by Romans to supply water to the inhabitants of Rennes, which certainly never numbered the fabulous 30,000 often quoted as living there in its ancient past! One must also recognise that there really is not much evidence suggesting a village existed here in Roman times, although it is possible, given that the 'sister' village of Rennes-les-Bains has a Roman history evidenced by the archaeology. It is possible that there may have been people living on the mountain of Rennes-le-Chateau at the same time.


5) Very interesting that Pellet feels the 'treasure' relates to that of the Visigoths when they lived in the region of Septimania. In this he would be following a line of other researchers, more or less contemporaneous with him, such as Sagarzazu, abbé Mazières, Noel Corbu, Franck Marie, Gérard de Sède etc who suggested the 'treasure of the Visigoths' was somehow related to the 'enigma' at Rennes-le-Chateau.
---